I'm Javier. A Designer & Developer. Building a beautiful website is just the beginning.
We build WordPress websites and plugins, designed to grow sales, save time and money.
Get a Free Quote
My Portfolio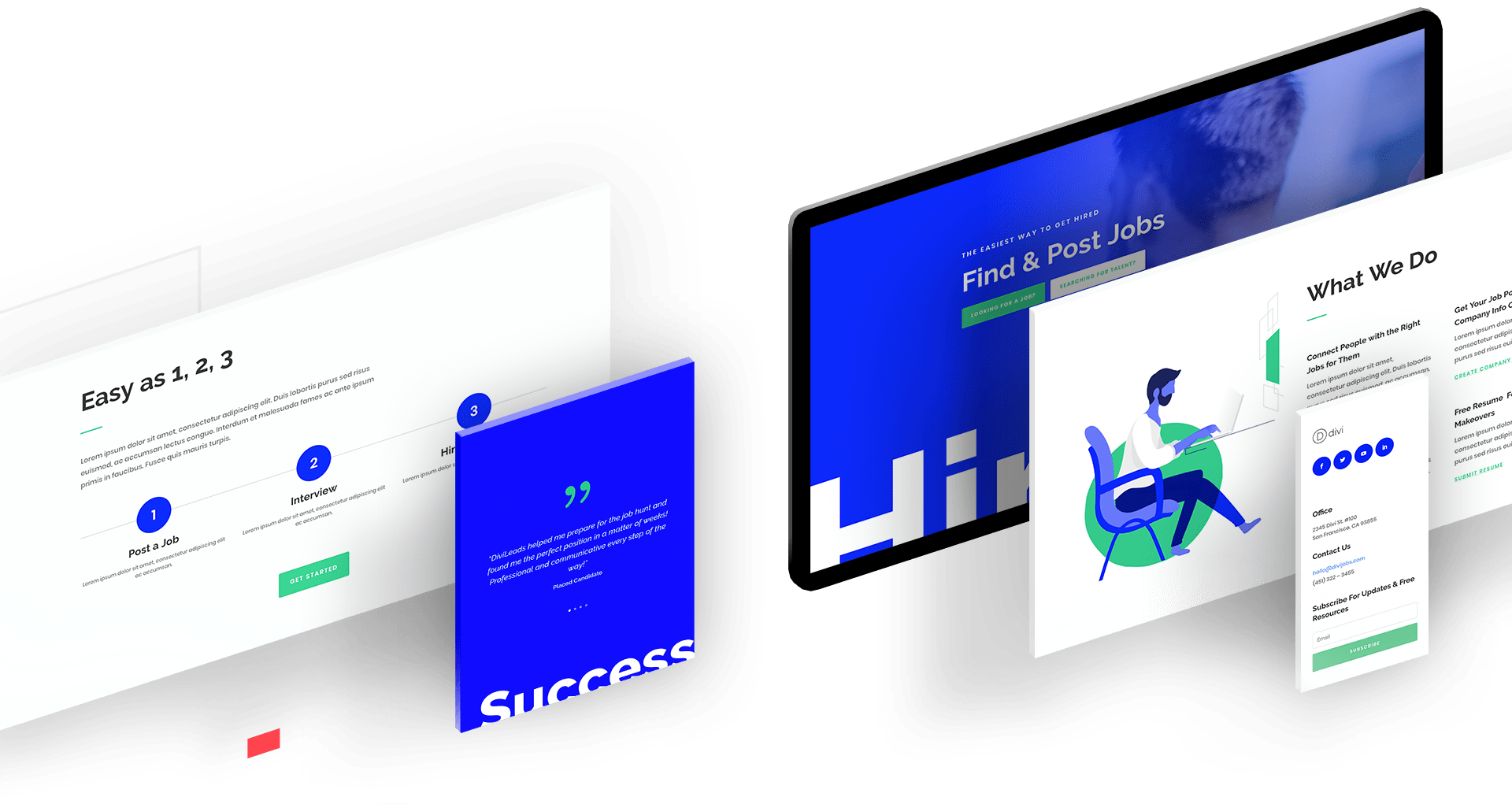 Website Design
Your website is the core of your online presence.
And it takes more than a great design to be effective. For your business to get found online, your website
 needs to be as responsive, stable, and professional as you are. I'm here to help!
BUILT ON WORDPRESS
WordPress powers nearly one-third of the world's websites, from small personal blogs to the complex sites of major corporations such as Sony, Time Inc., the New York Post, and NBC.
WordPress is SEO Friendly
WordPress is Easy To Manage
WordPress is Safe and Secure
WordPress can be used in many different ways from simple websites to eCommerce marketplaces and anything in between.
WEB HOSTING & EMAIL
We aren't just a web design service.
We're the whole package. All of our professionally-designed websites come with:
A free domain with Domain Privacy
Hosting with 99.9% guaranteed uptime
SSL certificate for customer data protection
Unlimited email accounts
MAINTENANCE & UPDATES
Once your site goes live, it's easy to add solutions like business email, and advanced site analytics as part our hosting and maintenance offering.
Daily backups
Plugin and theme updates
Website Modifications
Malware detection
Server management
Speed optimization
Security setup

Get Found Marketing
Get The Right Customers To Find You.
First we identify potential customers in your area. Then we see how they search online. Once we know that, we make sure you're placed right where they'll find you. Get noticed instantly.
LOCAL BUSINESS LISTINGS
Whether it's on Google, Facebook, Yelp, Bing, or Apple Maps we'll improve your ability to go to the front of the line in customer searches. We create listings unique to your business so you'll be found however customers are searching whether it's on iPhones, Androids or PC's.
SOCIAL MEDIA SETUP
After identifying potential customers in your area and see what social networks they use we setup and configure your social media properties like, facebook, instagram, pinterest so you get noticed instantly.
Setup includes custom graphic designs for background, cover image, profile image or branding presence.
SEO STRATEGY
Getting you found is our priority. 


We go through your website, analyzing each and every aspect, looking for opportunities to increase your search engine ranking. We ensure that custom keyword phrases are tailored to the way people will search for your business, and that all your business information is easily accessed and accurate.

Define
Speak with us for a brief interview about your business. We receive the information you provided during your interview and build an initial draft of your website.

Design
During the design phase, your website will go through our copy writing and quality assurance team to be sure it's a reflection of your unique business.

Refine
We receive feedback from you and your team and and make the necessary changes. We deliver the final website based on your feedback.

Promote
We submit your website to local listings and search engines such as Google™ and bing®, and create and optimize your Social Media properties.
Website DESIGN
FanMagnet.net Web Design
FanMagnet is a web application that allows you to run social media contests, giveaways, promos, and more, all without programming!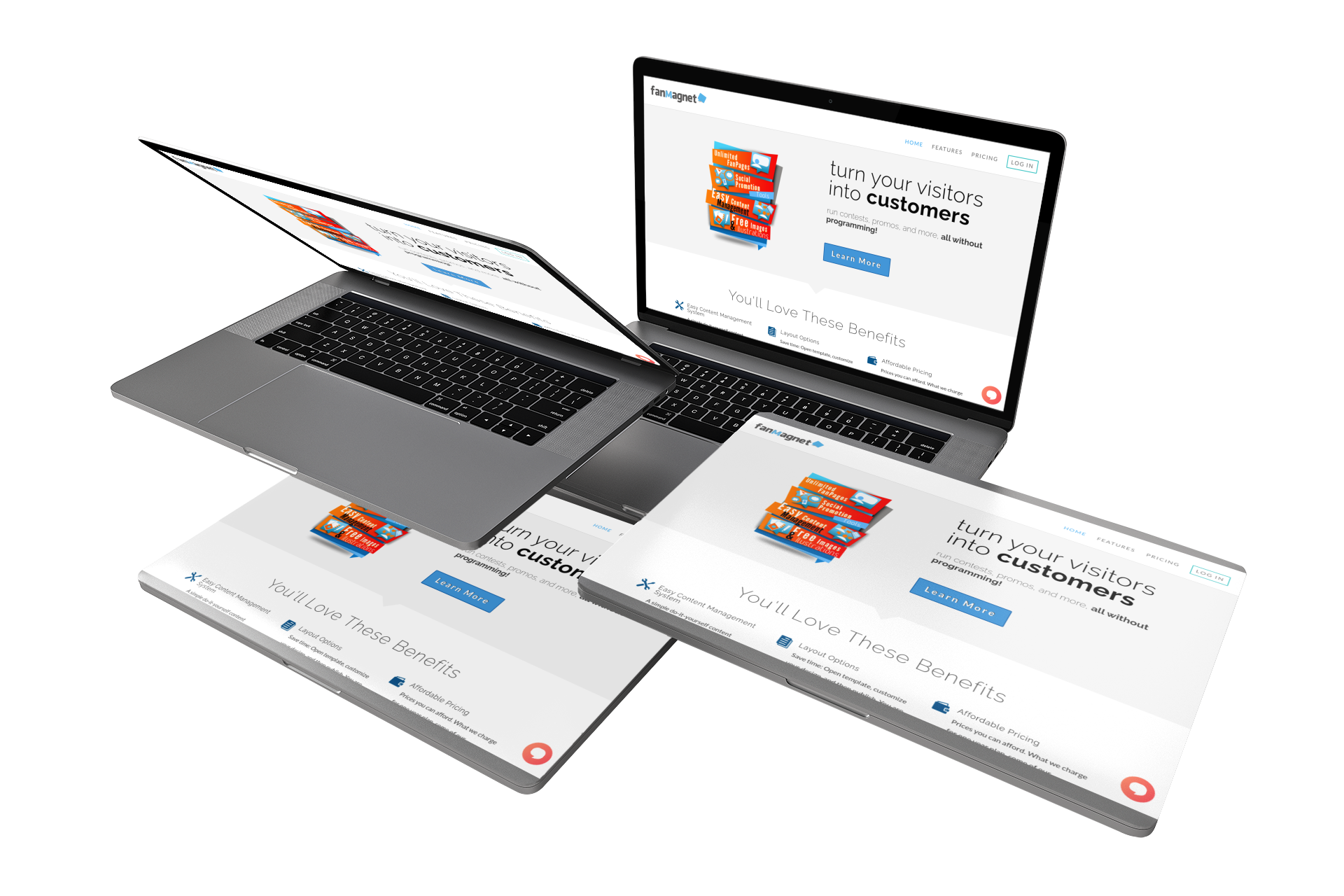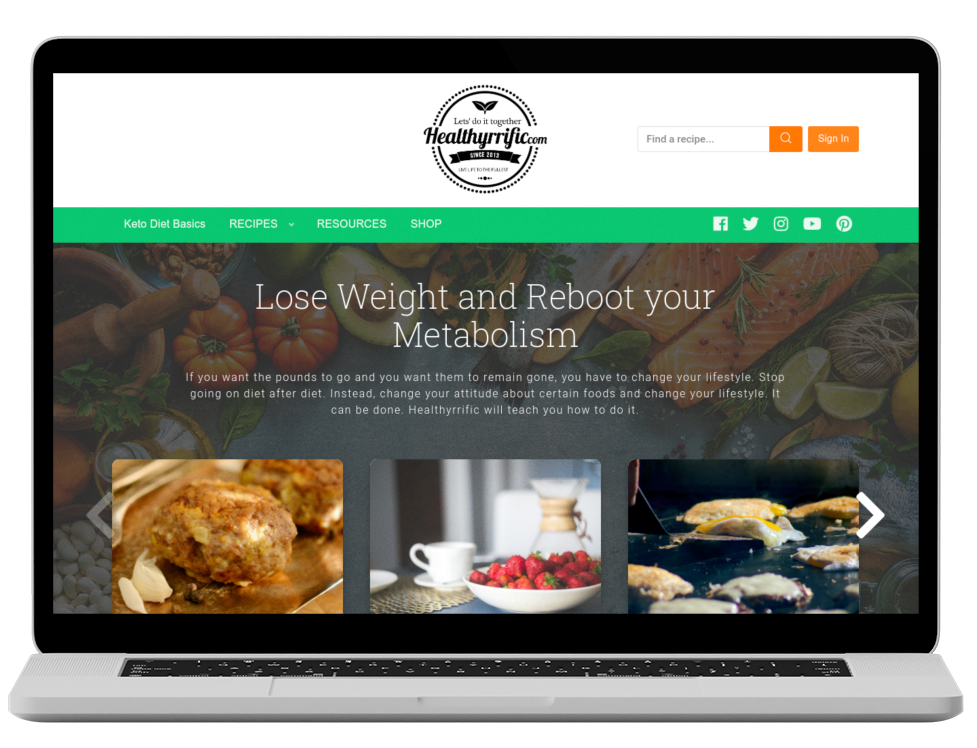 Website Development
Healthyrrific is for home cooks who are hungry for something good: Find hundreds of tested recipes, menus, cooking shortcuts, dinner ideas, family meals, and more. We setup and design a recipe repository and template system for them to easily add and append recipes on a daily basis.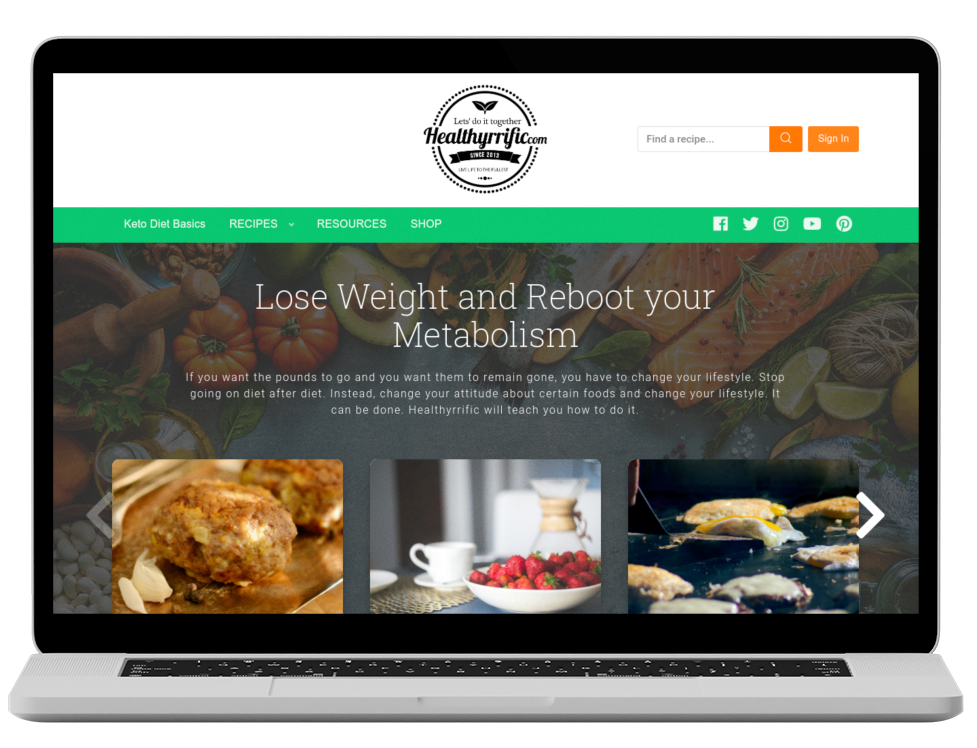 Website Design
FBPROMOAPP.com Facebook app Landing Page
Fbpromoapp.com is a facebook app that allows you to run contests inside facebook.